PORTABLE CAPSTAN WINCH
(NS-702311)
Lightweight, portable, gas-powered winch with 2500 lb (1134 kg) pulling capacity
If you ever need to bring down hung-up trees, pull out-of-reach logs, get a vehicle un-stuck, or haul a moose out of the water, the Portable Capstan Winch is for you. Weighing only 32 lb (14.7 kg), the Portable Capstan Winch is easily carried and is anchored to any tree or stump using the 2" (50 mm) wide, 6' (1.8 m) long sling provided.
Use the Portable Capstan Winch with any length of low stretch rope. We offer double-braided polyester rope in lengths of 100' (30 m), 300' (91 m) and 600' (183 m). The rope is tied to the object to be moved and wound three times around the capstan drum. When the engine is running, the capstan rotates continuously and the friction created by pulling on the free end of the rope makes the object move. Load will move at a speed from 25 to 40 feet/minute (7.6 to 12 meters/minute), depending on the weight of the load.

Photo gallery


Testimonials


User's manual (PDF)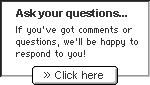 To see documents in PDF format, you need free Acrobat Reader.

Download Acrobat Reader